Innovator Award for sale!
Great for students and creative learners of all ages.
Special 1st Release - George Washington (Signed First Patent).
•  Genuine U.S. Legal Tender Coins -      American Innovators.
•  Denomination: Dollar
•  Composition: 6% Zinc, 3.5% Manganese, 2% Nickel, Balance Copper
•  Weight:   8.100 grams
•  Diameter:  1.043 inches (26.49 mm)
•  Edge: Lettered
The new American Innovation $1 Coin symbolizes quintessentially American traits—the willingness to explore, to discover, and to create one's own destiny.
The coins will showcase an innovation, innovator or group of innovators from each State or Territory. The program is a multi-year initiative to honor innovators and innovations from each state, the District of Columbia, and five U.S. territories.  The obverse (heads) features a fresh and bold portrayal of the Statue of Liberty with the inscriptions "IN GOD WE TRUST" and "$1."  This design showcases a beloved symbol of our nation from a distinctive perspective.  The reverse (tails) will feature beautifully detailed designs showcasing an innovation, innovator, or group of innovators from each State or Territory.
$12.00 each (with $7 pen while supplies last)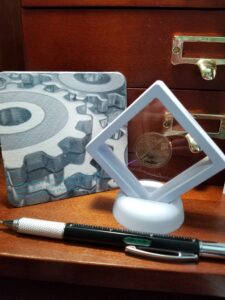 Set includes:
One- United States dollar coin
One-Paper coaster included, featuring gears
One-Tool pen included in the first 10 orders (Free-$7.00 value-it has 6 tools in it).
One-white display case
Also included is a list of qualities creative learners and innovative thinkers have.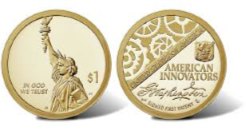 send order to [email protected] for payment details
---
The 2020 Achievement Award goes to......
Nominate your child or student, by filling out the short form.
Winner will be selected live on facebook in April!
Award will be mailed to the tutor or parent.
Students name will be printed on the award.
[wpforms id="919" title="false" description="false"]
LAST YEARS WINNER:
And the ---2019--- WINNER is . . .Kelsa K!
of Lee's Summit, Missouri!
"I now think that it's important to tell people that I'm dyslexic so they really know who I am" Kelsa K.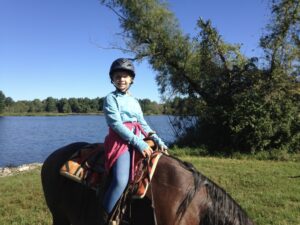 CONGRATULATIONS KELSA! The 2019 national winner for outstanding academic achievement!
Here is what Kelsa had to say:
"I am 12 years old and very excited to start middle school next year.  I learned that I was dyslexic when I was 9 years old.  My mom has been tutoring me with Barton since then and I have finally made it to Level 10.  I can't wait to finish!  When I first started Barton, I didn't want to tell anyone because I thought people would look at me differently.  When I was in 5th grade, I found the courage to tell my entire class that I was dyslexic.  I now think that it's important to tell people that I'm dyslexic so they really know who I am.  As hard as Barton is and as much as I would rather be doing other things, I know that it has really helped me in school.  When I don't have to do homework or Barton, I LOVE to spend my time at the stables with the horses!"
2019 - Captain of Achievement
awarded to . . .
KELSA K.!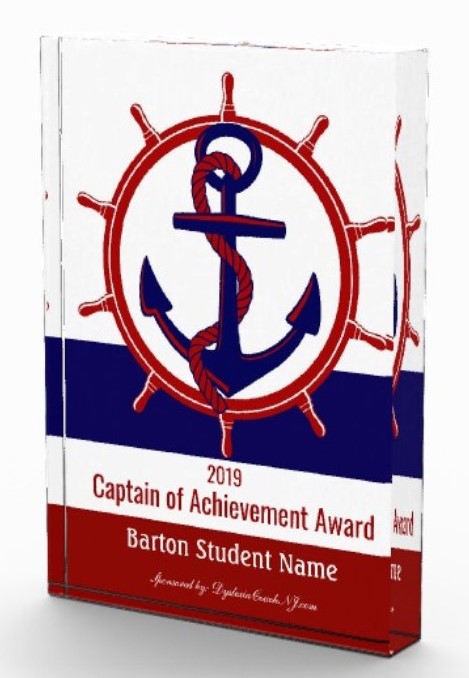 This Captain of Achievement Award is for all ages.
Our goal is to promote strengths, and reward those who tackle their learning style head on...to achieve their goals.
Sponsorded by us!
Dyslexia Coach of NJ, LLC