Our Unique Teaching Approach
The biggest mistake other tutors and school teachers often make when teaching our students, is to teach them the same way, but slower. They teach them the same material, but slower. They assume our students are slow, which isn't true. The school's biggest mistakes are: Not listening to parents and doing the 'wait to fail' approach. That approach is discouraging and defeating and you waste valuable time.
Regardless of any official diagnosis, we do know for certain, that the way the school teaches language to our students, is not their ideal learning style. So why pull that student out to teach them the same way but slower? It's time to find out your child's learning style.
Our approach is to avoid the traditional 2 dimensional teaching offered in the classroom. That method requires a strong short term memory, where dyslexics are notoriously weak.
Instead, we teach students how to read, spell, and write without memorization. We focus on their strong 3-dimensional visualization abilities and teach language differently, by using hands on practices.
Our students difficulty with reading often resides in their lack of pre-reading skills. Skills that are NOT taught in school. So other tutors and school teachers try to teach our struggling readers without fixing the foundation skills in reading. It's like building a sky scraper on a weak foundation. Those students will forever struggle, as reading problems are not outgrown, they are persistent. 90% of children who struggle early on, will struggle as adults.
We teach:
Phonemic Awareness (pre reading skill)
The Sound System (with clean sounds)
Syllable Instruction with vowel patterns
Meaningful word parts: root words, prefixes, suffixes
Grammar and syntax
Word meaning
Sight words
Latin Roots
Greek Combining Forms
French Influence
Yes, your 6th grader can complete all 10 levels of our system and have a 10th grade level in reading, spelling and vocabulary.
Yes, your 2nd grader can learn to spell the word 'auxiliary' faster than the school could teach him 'does'. And retain it. And that same child, for the first time, realizes he is smart because he can spell high school level words.
Our students are very bright and logical and respond well with our color coded word program. We are the ONLY reading program with the online app featuring the colored letter tiles. They can drag and drop to build words using an ipad, just as they can with physical tiles. We are modern and up to date with programs and technologies to keep our students engaged. And we take them out of  that classroom setting and tutor from a library, our boat or online.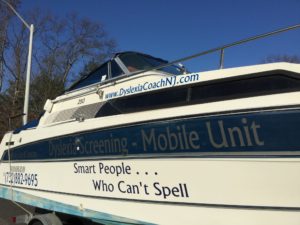 We are the FIRST Certified Barton Tutors in NJ (we likely trained the others)
We have completed the graduate level course on Screening for Dyslexia, offered by Bright Solutions for Dyslexia
We were personally trained by Susan Barton, an Orton Gillingham Hall of Honor Inductee.
We have dyslexia. We know what works and what doesn't. And our students get, that we get it and speak their language
We tutor out of our mobile office, which is a boat, at various locations, and we tutor from local libraries in Monmouth and Ocean Counties. Our teaching settings supply a familiar and comfortable place to learn. We avoid the classroom setting, we stay away from stale boardrooms, we hate ammonia smelling doctors offices, and we hate the vibe of dirty, matted, carpet in dark office complexes.
We offer 1 on 1 tutoring and we offer the same program online for those out of our area.
We are official Producers of the dyslexia film titled: Embracing Dyslexia and we have been published numerous times.
We prepare students for life beyond the confines of the classroom, and teach them how to succeed beyond the florescent lights.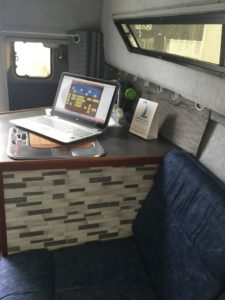 After all, dyslexia is just an island of weakness, in a sea of strengths. And we teach to those strengths.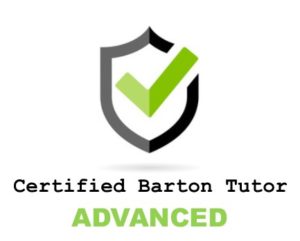 We have helped people across the nation and around the world in countless job sectors...proving that reading difficulties are a common global issue...we can fix.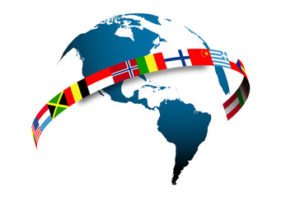 For our students abroad:
Our online tuition cover maths, reading, spelling, writing and study skills - We teach remotely, and offer one-on-one sessions with a live tutor coach - for all ages.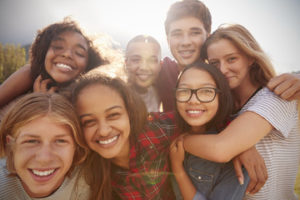 references:
https://bartonreading.com/tutors/
http://decodingdyslexianj.org/
https://www.ncld.org/
http://www.wrightslaw.com/
http://dyslexia.yale.edu/dyslexia/dyslexia-faq/

Tutoring Agreement
Name of Student: ________________________________________________
Sessions per week:  ______ , charged at $85 per 45-minute tutoring session.
Prepay discount: pay 4 sessions at $75 each, prior to session. Prepayments   are nonrefundable. Or you can opt for 'pay as you go' at $85.
One-time administration fee: $75 circle if enclosed.
Weekly sessions are scheduled for:
Monday,               from___________to ___________am, pm
Tuesday,              from___________to ___________am, pm
Wednesday,         from___________to ___________am, pm
Thursday,             from___________to ___________am, pm
Friday,                  from___________to ___________am, pm
____________________________________________
The first day of tutoring will be on: ___________________________________________
The tutoring sessions will be held at: __________________________________________
Tuition is due prior to each session. All prepayments must be "prepaid" or the reduced fee defaults back to $85.  Payments accepted: Check (made payable to: Dyslexia Coach of NJ, LLC), Cash or PayPal (AJ2Jgees@yahoo.com).
Your student's sessions are standing appointments.  That timeslot is reserved solely for you.
Depending on any attention issues (ADHD) or severity of the reading delay, it can take 3 years, of twice a week tutoring, for your student to reach grade level in reading. Most of our students complete their goals within 8 to 24 months. Many make honor roll and most end up loving to read and read independently for fun. All students should show progress within 15 sessions.
If an emergency occurs, please call your tutor in advance, if possible, and advise them of your cancellation.
There are no refunds for missed or cancelled appointments.  Make-up sessions will be offered for missed appointments where advanced notice was given.  Your tutor will make two scheduling opportunities available for make-up sessions.  If a make-up session cannot be arranged during these two opportunities, the full fee for the missed session will be considered earned and no future make-up opportunity, for that absence, will be offered.
Excessive cancellations, without make-up sessions, may result in the termination of services for your student.
Below applies to in person and online sessions:
Prompt arrivals and pick-ups are essential (Online sessions must log in on time). Appointments are tightly scheduled, and there is no supervised waiting area.  Parents are welcome to attend the tutoring sessions in an "in the background" listening mode.  To avoid distraction, siblings of the student or other children are not to attend the sessions or interrupt online sessions. We advise that all parents/guardians remain on site with their child, during the tutoring sessions and assume all liability related to their child.
***If sessions occur on the boat, which is our mobile office unit, the parent or guardian assumes any liability for everyone in their party, and all parties enter the fully working boat, at their own risk. No climbing. The boat has narrow passages, is slippery when wet, and will shift and move. This liability includes using the stairs when boarding and debarking the vessel. Serious injury can occur.
Please notify your tutor when there are any changes regarding who will be picking up your child.  Your child's safety and security are critical. Do not leave children home alone during online sessions. By signing this agreement you are certifying that a responsible adult is always on site with the student.
Students my call their tutor "Ms. Jen" or "Ms. Amy" (or Coach Jen etc).
There is no homework required.
We have a tax ID number, so you can ask your tax accountant, about declaring tutoring fees deductible, under medical, if they had any diagnosis.
Our Parent Portal will track sessions and payments for our members.
Other Services
We specialize in tutoring children, there are certain things that we do not do.
We do not do advocacy work. We will not attend IEP or 504 meetings but can refer a colleague who specializes in that field, if requested.
We do not assist with homework.
We do not consult with or contact the student's teachers or other extended relatives except by special arrangement and for a fee.Your tutor is available by phone for a professional consultation at no charge for items that take less than 10 minutes. Please let your tutor know at the beginning of a session, that you would like to meet with them, so they can end the tutoring session early enough to consult with you.If more time is needed, we would be happy to set up an appointment with you and would charge our session rate for that time.
I have read, and agree to, the policies and procedures set forth by Dyslexia Coach of NJ.
Signature:  ______________________________________ Date:___________________
Tutor: __________________________________________ Date:___________________
Next Steps...
Contact us to get a parent action plan so your student can have the right tools, to reach their academic goals, based on their learning style.